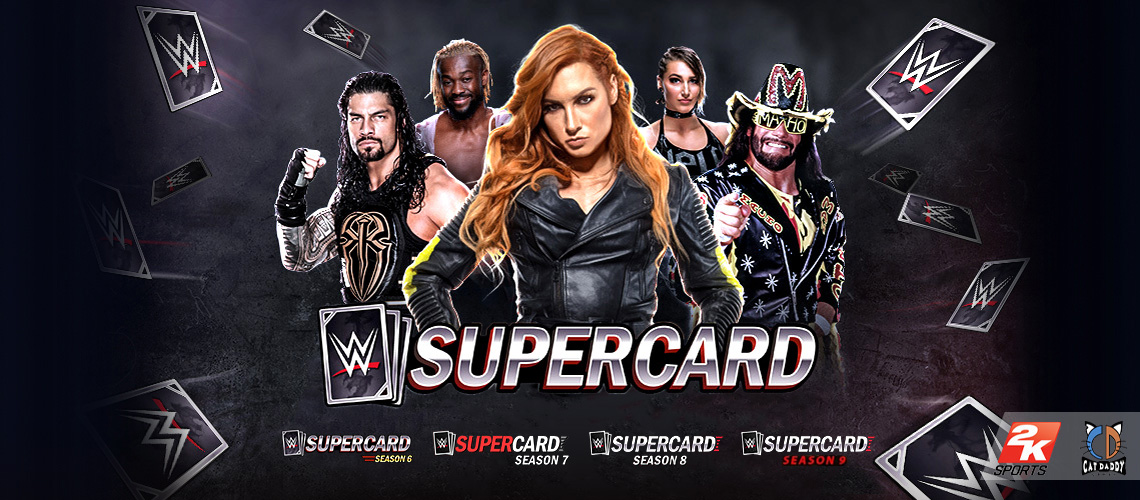 WWE Supercard
Collect cards featuring WWE Legends and Hall of Famers from throughout WWE history. Build your deck and battle other players across a variety of game modes, real-time events, and PVP matches. Create the ultimate fighting team and crush the competition!
CCG and WWE make the ultimate tag team. Hit the mat and join the millions of players across the globe who have downloaded WWE SuperCard — and jump into its high-octane twist on CCG gameplay.
Koolhaus Games provided 2K Games and Cat Daddy Games with development support on this project.
WWE Card Collecting
• Deck building featuring WWE Superstars, NXT Superstars, WWE Legends, and WWE Hall of Famers.
• Level up your cards in the new Performance Center to get a boost while you're offline.
Card Fighting Games
• Build your deck of battle cards and use strategy to try to rule the ring in this card collecting game.
• Climb the leaderboard against others in epic matches.
Action Card Battles
• PVP multiplayer matches with real-time card battles.
• Battle with a teammate and create the ultimate team with Team Battleground.