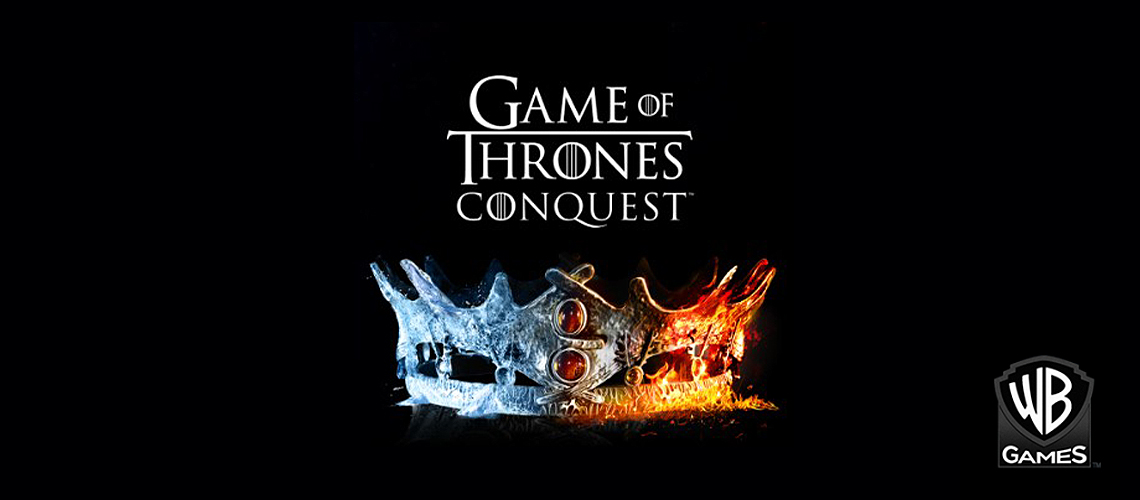 Game of Thrones: Conquest
The fight for the Iron Throne still rages on in Game of Thrones: Conquest.
Westeros is at war. Great houses clash, dragons rule the sky, and the army of the dead threatens the realm. Build your kingdom and forge alliances! Power up your best dragon, command your army, and go to war to conquer new territories. Collect your favorite characters, live out your GoT MMORPG fantasy and rule the Seven Kingdoms!
Koolhaus Games provided development support to Warner Bros. Games studio for this project.
Build Your City & Army
• Become a Lord of Westeros: Build a great house and create your sigil. Gather resources to grow your army and build up your city!
Form An Alliance
• Game of Thrones: Conquest features an innovative alliance structure, unlike anything you've ever seen before in a real-time Strategy RPG game. Recruit your friends as bannermen as you rise in a war to take The Iron Throne!
Raise Dragons
• Dragons have arrived in Westeros and each kingdom has its own dragon egg. Hatch eggs and grow your own dragons! Will you use your great dragon to best your enemies or protect your castle? You decide!
Master Your Strategy
• Master the strategy of an innovative pledge system, recruit bannermen, fight battles with your allies and live out the GoT RPG fantasy of claiming The Iron Throne and winning The Great War.
Conquer Seats of Power
• Conquer 120+ iconic Seats of Power like Winterfell and King's Landing. Defend your strongholds, as each Seat of Power endows you with military and economic upgrades for your kingdom.
Kingdom Vs. Kingdom
• Plan, execute and win against your foes in PVP events, featuring a series of rewards as players compete and defeat each other in battle.