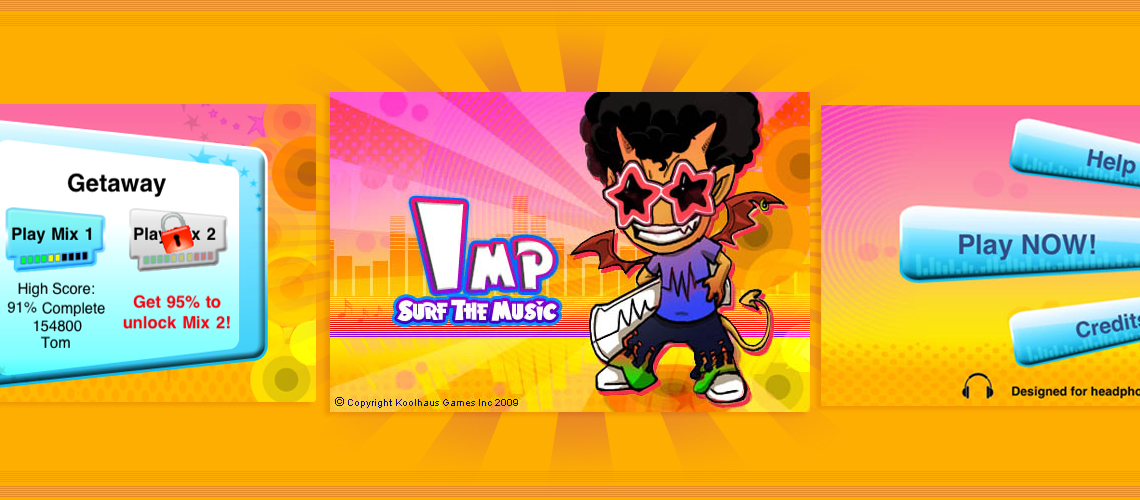 IMP: Surf the Music
Reviews:
5 Stars! – "ORIGINAL! A NEW SENSATION!! A piece of work all others will make a spin-off from!" – user review
5 Stars! – "I love the music. It is fun for my husband and my 5 yr old daughter!" – user review
"This game is a lot of fun!" – TheAppPodcast.com
"In a game built around music, it had better be good, and this is good. It's got an old-school funk feel, done very well … I like the idea that you have branches on the track you can choose with different instrument icons that affect the song" -TouchArcade forum
Ground Breaking! – First game on the iTunes App Store to use tilt controls
Koolhaus developed unique audio sample triggering technology
High replay value – each replay generates a new musical mix experience
Published and developed by Koolhaus
New version coming soon!