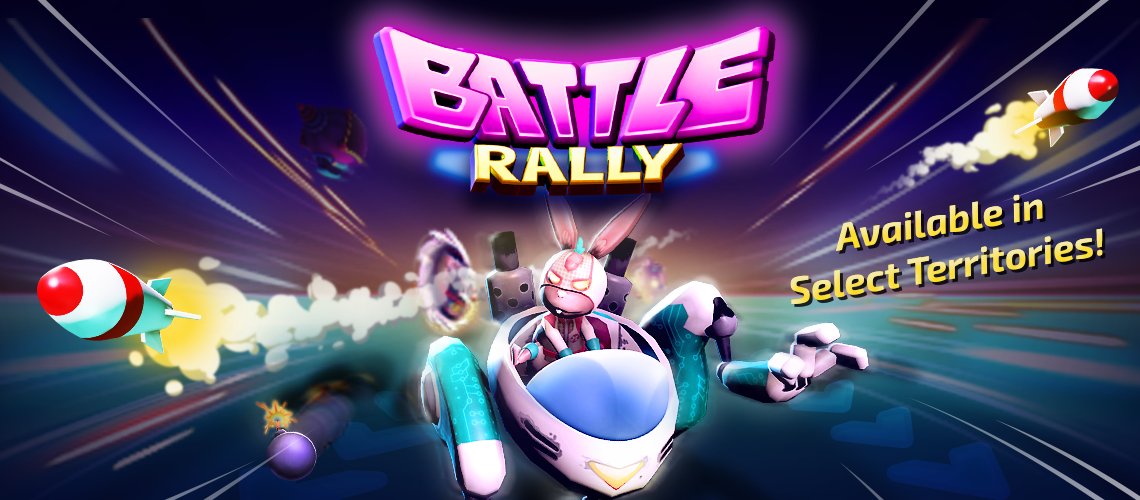 Battle Rally
Out now in selected territories!
Race, shoot, and battle your way across the finish line with high-speed, destructive action in Battle Rally, a free-to-play mobile racing game available on iOS and Google Play. Eleven other racers are at the starting line with you, each with unique combat and speed abilities. Master and level-up your racing crew as you take on the opposition in search of a first place finish!
Check out the Battle Rally Website Here!
Travel Across the Galaxy in Campaign Mode
Race and shoot your way through dense jungles, lava-filled volcanos, and more! Avoid obstacles and overcome all challenges as you unlock and discover new worlds in the brand-new Campaign mode! With Time Trial, Knockout, and Versus game modes, you'll have to find new ways to beat the competition each race.
Are you a Fighter or a Racer?
You can fight your way past your enemies, or you can weave your way through traffic and obstacles as you speed past the field on your way to victory! Switch up your racer cores to focus on speed or power as you find your perfect play style.
Unlock and Upgrade Racers
Battle Rally features a roster of unique characters equipped with special combat abilities, and a variety of skins to customize your racer. Collect and level up your favorites and leave your opponents in the dust!
Get Rewarded!
Claim materials and currency from login rewards, completing daily goals, and finishing races. Use these to upgrade your racer, unlock new skins, and more!